Reaction Blocks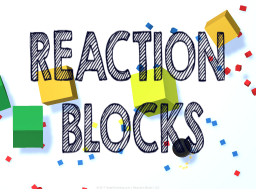 Date Added:
07/03/2017 00:49:04
Played:
2450 times
Rating:
A fun game of skill, logic and most of all, reaction time!
Avoid the blocks, collect the power ups (or downs!) and try to beat the high score.
Pretty addictive coffee break game, can you beat the top score?
Available on iOS AppStore now!
If played in a web browser, Chrome or Firefox work best.