Cant Wait For GTA 5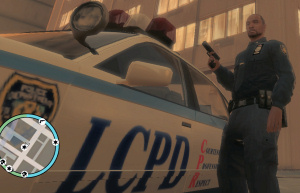 Well, now that
Max Payne 3
is out, the next big thing from Rockstar is going to be
GTAV
(
Grand Theft Auto 5
).
Can't wait that long, well there is life in
GTAIV
still.
We checked out a few mods for the PC version of GTA 4 and have to say the 'First Response' Police Mode is just the ticket.
All you need is the install package, run it and play as a cop in GTAIV.
It adds some scripts to enable you to pull over and interrogate road users as well as arrest them, issue a fine or just pass them off with a warning.
It's quite fun to add this to your game to keep you going until GTAV comes out later this year.
Check out the video we made:
Video Content Loading...
Pop on over to
http://www.lcpdfr.com/
for more information.
Written by HollettGaming on the 26/05/2012