Get Hospital Tycoon free in our giveaway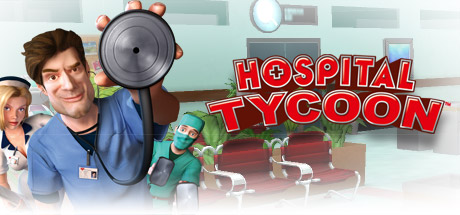 It's competition time!
Win a digital copy of Hospital Tycoon in our giveaway this week!
All you have to do to enter is:
1) Follow us on Twitter here or like our Facebook page here
2) Retweet one of our Hospital Tycoon competition posts on Twitter or share one of our posts on Facebook
You will then be entered into the prize draw for a PC Steam Key of the game.
Competition closes Sunday 17th May 2020.
The Winner will be announced once all entries are calculated on Twitter and provided a Steam key!
Good Luck!
Details on Hospital Tycoon:
Develop your own hospital drama and manipulate the results to your best advantage!
In charge of a rapidly expanding hospital, your job is to cure the patients with your army of doctors and nurses while successfully managing the facilities and taking care of everyone's needs.

Run the hospital and you influence the outcome in this funny, highly accessible and involving game featuring character relationships, staff management, hilarious diseases and cures and more.
Featuring gameplay that's as personable as you want it, Hospital Tycoon has engaging locations, missions and characters galore!

Hospital Tycoon is easy to start, impossible to put down.
It's time to start operating!
Written by Ford Hollett on the 10/05/2020