Timekeepers Remake Of Amiga Classic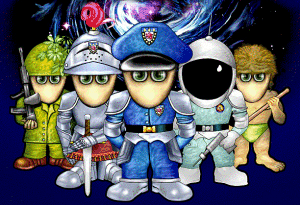 After a 20 year break from game development, Vulcan Software (creator of classic puzzle adventure games Valhalla and Timekeepers on the Amiga) have confirmed a remake of Timekeepers is indeed in progress.
We got the the chance to speak to the original developer of Timekeepers and Director of Vulcan Software, Paul Carrington, to ask a few questions about the plans and development progress so far.
For those of your not familiar with the original series, it's a cross between Lemmings and Cannon Fodder.
Of course there may be new generations of players not familiar with these either, so here's what Paul says about the game:
"For anyone who doesn't know what this game was all about, it was a simplistically complex puzzle game, which involved platoon management. You issue commands to your platoon of Timekeepers by pasting symbols within their tile based world and they will do their best to follow your orders, your goal was to manoeuvre your platoon through complex terrain and eventually reach the final level where you could dismantle bombs left by the evil emperor Zorg. If you succeeded then you preserved time. It was a game that made you think, it was extremely simple to operate but very complicated in design and demanded a slow approach, requiring logical and lateral thinking."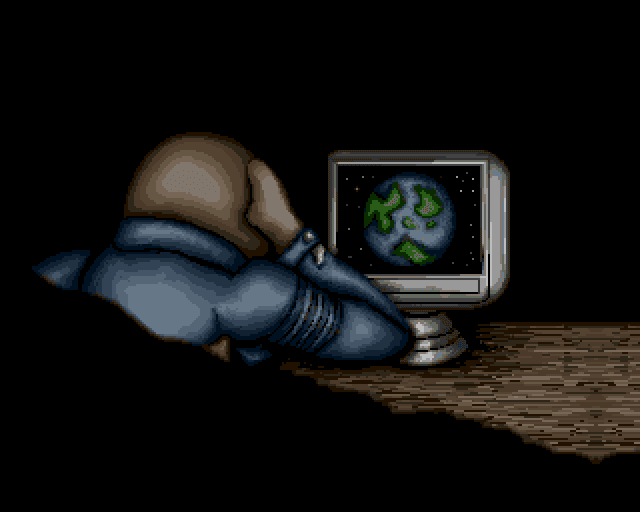 The original game was developed in an era where only very small filesize was possible, with very little memory to play with.
Paul had to program the game and images on what would fit on a 1.4mb disk. He also only had 32 colours available to use too!
Creativitiy and forward thinking was therefore needed, which is why this became such a great puzzle game, it was simple yet highly addictive.
Nowadays, 1.4 mb is barely enough for a single picture taken on your phone at very low resolution, imagine trying to program a whole game and images all in that space!
The time has come for modern technologies to take this classic and remake it again.
"I'm going to take the Amiga classic game Timekeepers and recreate it using the latest technology. I've not developed computer games for some time and coming back to it (almost 23 years later) I am blown away by how far development tools and hardware has progressed which has got me excited about creating games again."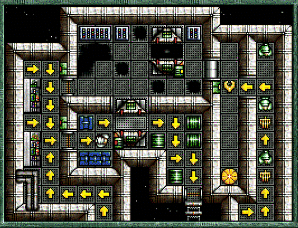 The original was highly addictive, with the puzzles and many levels keeping you busy.
The concept was to plan out a route and actions for your hapless crew to get as many of them to the transporter and therefore next level as possible.
So what will the remake bring?
"This time around it will be presented in a 3D environment with all of the amazing things available like dynamic lighting, geometry based collision, particle effects and physics. "
Paul goes on to explain "I want to include as much of the original game (and all of the original levels) into the new version but at the same time I want to introduce more operation commands, more animations and to expand upon the detail and interaction within the world".
This means we will see 4 worlds to play through, based on the original time zones covering Hieronymus World, Medieval World, Military World and Space World.
There will also be 4 new worlds too, each world released one at a time over the next few years.
"The first world released will be Medieval World and will contain the original 30 levels but there will be quite a bit of redesigning to cater for new functionality."
Paul is also keen to introduce new functionality with the new found power of newer technologies.
"It will maintain elements of the original game with regards to goals and interaction but I'm keen to introduce more options for controlling the Timekeepers and new abilities...."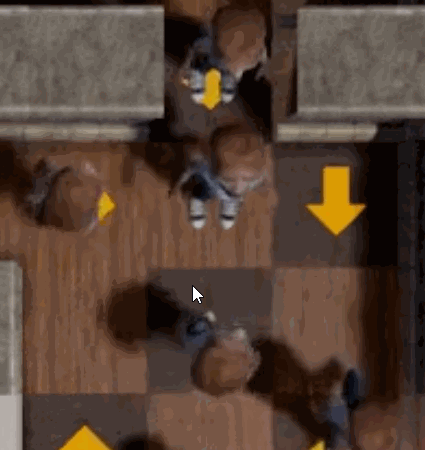 Things that may make it into the new remake will be decided as the development progresses, such as:
"....an individual health system for each Timekeeper, the ability to be damaged by things like fire and explosions, the ability to obtain more capabilities such as swimming and running and the ability to heal oneself."
Having a taste of things to come then, when might we see a release?
It's currently in development using @UnrealEngine and planned for a PC release, possibly at the end of 2017.
There are also plans to then release on other platforms such as iPhone.
You can even download the remastered PC versions released in 2004 on the Vulcan website while we wait for the remake: vulcan.co.uk
Give Paul a follow on Twitter: @CarringtonPaul for updates on his progress
Written by Ford Hollett on the 18/12/2016