Development Update
Work continues on the new game HollettGaming is producing.
The game is likely to be called 'Soccer Skills', taking heavy influences on game play from 'Sensible World of Soccer'.
Work has finished on the main player animations Player controls are now mostly complete with player stats so that different players have different skills.





The physics engine is complete for the ball control and player interaction, including hitting the posts and bouncing off the pop of the net!
Some of the User Interface has also started, with some visuals for a timer and score aswell as 'Goal' and 'Miss' messages.
Team data is now being imported from xml files so that player stats can be amended and possibly added by other sites. Player selection is now possible and kit customising is all tied up too. There may be plans to create custom players so you can add yourself to the game.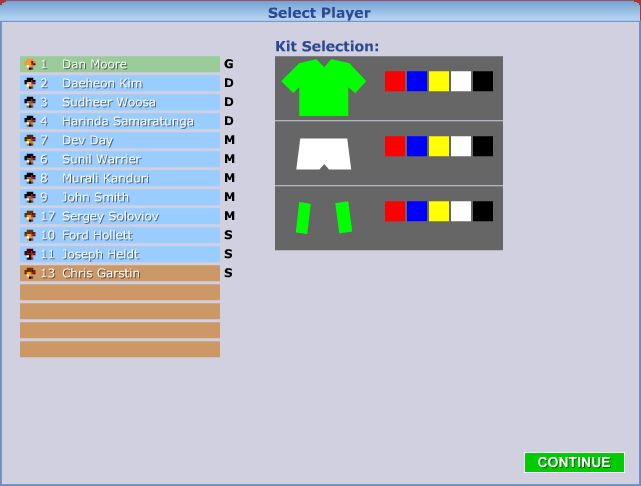 We will be sure to update you again soon!
Written by HollettGaming on the 21/07/2009