Xbox One Release Date Announced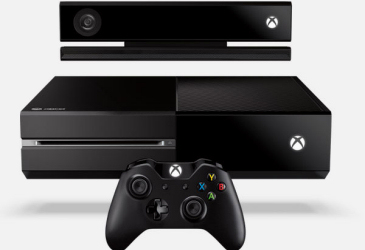 Yes its official, the new xbox one is going to be ready for Christmas. No surprise there then.
Should we all go out and pre-order one or should we wait?
Well, there are likely to be some great release packages but it will come at a premium, it's a new console after all.
It might be worth waiting for a January sale purchase but heck, I'm pretty sure you all want one as soon as it's out!
What's it gonna cost ya I hear you ask?
Well entry price console with one game looks to be around the £430 mark.
There are 20 games available on release date, with all the big ones in there too.
Heres a sneak peek:
Forza 5
Battlefield 4
Call Of Duty Ghosts
Dead Rising 3
Ryse (looks a cracker, our personal fav!)
Watch Dogs
Assasins Creed
Fifa 14
Need For Speed Rivals
Maden NFL 25
NBA 2K14
Just Dance 2014
Skylanders
So here's official word on the release date:
22nd November 2013
Get pre-ordering now before you miss out, if the last time such consoles released is anything to go by, there was a bit of a shortage, I can't see this time being an exception so pre-ordering should help!
Written by Ford Hollett on the 09/09/2013