Game play at E3 - the best 10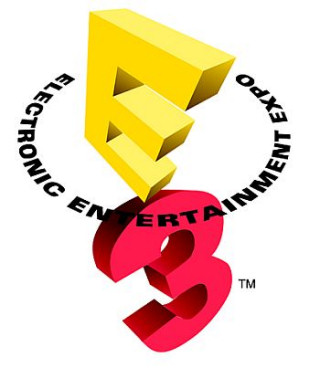 So E3 has just been if you haven't noticed already!
The Expo had some rather impressive showings, with the games heavily supporting the new Xbox One and Playstation 4 consoles, showcasing thier shiney new hardware off.
Of course you'll be wondering what all the games on show had been, so here is the full list:
Assassin's Creed 4 – Black Flag, Coming 29/10/2013
Batman Arkham Origins, Coming 25/10/2013
Battlefield 4, Coming Autumn 2013
Bayonetta 2
Call Of Duty : Ghosts, Coming Autumn 2013
The Crew, Early 2014
D4
Dead Rising 3, Coming November 2013
Dragon Age III: Inquisition, Coming Autumn 2013
Driveclub
The Elder Scrolls Online, Coming 2014
FIFA 14, Coming Autumn 2013
Final Fantasy XIV: A Realm Reborn
Final Fantasy XV
Forza 5, Coming Winter 2013
Gran Turismo, Coming winter 2013
Halo, Coming 2014
Infamous Second Son, Winter 2013
Just Dance 2014, October 2013
Killer Instinct
Killzone Shadow Fall, Sony, Coming Winter 2013
Knack
Madden 25 by EA Sports, Coming Autumn 2013
Mad Max
MarioKart 8
Max – The Curse Of Brotherhood
Metal Gear Soild V: The Phantom Pain
Mighty Quest for Epic Loot by Ubisoft, Coming TBC
Minecraft Xbox One by Mojang, Coming TBC
Mirrors Edge
NBA Live 14
Need For Speed Rivals, Coming 19/11/2013
The Order: 1886
Project Spark
Quantum Break
Rabbids Invasion
Rayman Legends
Ryse: Son of Rome, Coming November
Sonic Lost World
South Park: The Stick of Truth, Coming 2013
Star Wars Battlefront
Sunset Overdrive
Super Luigi U
Super Mario 3D World
Super Smash Bros
Titanfall, Coming Spring 2014
Tom Clancy's The Division
Transistor, Coming 2014
UFC
Watchdogs, Coming November 2013
Witcher 3 Wild Hunt
Wolfenstein, Coming December 2013
X
Zelda – The Legend Of Zelda Wind Waker HD
And don't forget to checkout the gameplay video of the top ten!
Written by HollettGaming on the 16/06/2013