Virtual Airliner 2 Version 2.112 Released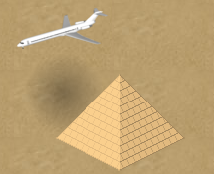 Today sees the release of version 2.112 of Hollettgaming.com's Virtual Airliner 2 game.
There have been some great new additions since our last news post on Hollettgaming.
There have been a huge number of bugs squashed, a large amount of code optimizations as well as 4 new aircraft added.
The achievements system has been completely changed to allow for a much wider range of future updates to this. There are now 9 achievements to unlock.
Check out more information at
www.virtualairliner.com
Written by HollettGaming on the 17/12/2012