American Truck Simulator For 10 Dollars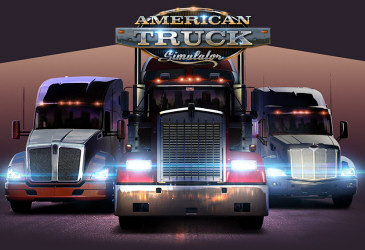 The Humble Jumbo Bundle 9 hits the humble store.
Now is your chance to grab American Truck Simulator for only $10 (about £7.75).
There's also about 6 or so other games you willl get too!
Here's the blurb and the link:
The Humble Elephantine Bundle.
It may be an elephant's name, but this Jumbo is all Humble! Pack your Steam trunk with a bundle of awesome games – including American Truck Simulator, Samorost 3, Human: Fall Flat, and more – for just peanuts.
Pay what you want.
Normally, the total cost for these games is as much as $148. Here at Humble Bundle, though, you choose the price! This bundle has a minimum payment of $1.
Redeem on Steam.
All of the games in this bundle are available on Steam for Windows, and some for Mac and Linux too!
Support charity.
Choose where the money goes – between the developers and charity
Written by Ford Hollett
Back to News