Mafia III Game Worldwide Reveal Announced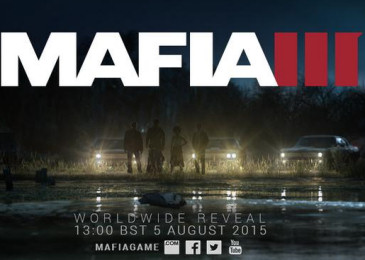 It's now more of a matter of "when" than "if" for Mafia 3.
2K games released a teaser picture in twitter announcing the game reveal, featuring what appears to be some gangsters in a swamp area, with crocs and some maybe 80-90s cars in the back ground.
This might be a teaser into the next installment of the francise, set some time after the 2nd game by the looks of things. The logo seems to have had a slightly modern twist added too.
Take-Two, the parent company of 2K games, registered a number of domains related to Mafia 3 aswell, including Mafia3TheGame.com, MafiaIIITheGame.com, MafiaThree.com, and MafiaThreeTheGame.com
Not only that but voice actor Rick Pasqualone, who played Mafia II protagonist Vito Scaletta in the 2010 game, also teased on Twitter that a new Mafia game may be announced soon, stating:
"Might have some Mafia news very soon"
So now we can all put aside our doubts and put the 5th August in your diary!
That's the day that 2K have announced as the World Wide Game Announcement Trailer will be released for the upcoming Mafia III game.
So keep your eye open for 2K's update on 5/8/15 at 1PM BST!!
Written by Ford Hollett on the 28/07/2015